Creating inclusive and empowering campaign workplaces
Political campaigns are by no means immune from workplace sexual harassment. We recognize that the high-stress, short-term environment of campaigns pose unique challenges to creating a safe and harassment-free workplace — and we want to help.
The Purple Campaign and Bright Compass have teamed up to bring training and educational programming on workplace harassment prevention to campaign staff.
Our Election Analysis
FEBRUARY 2019 - Democratic National Committee 2019 WINTER MEETING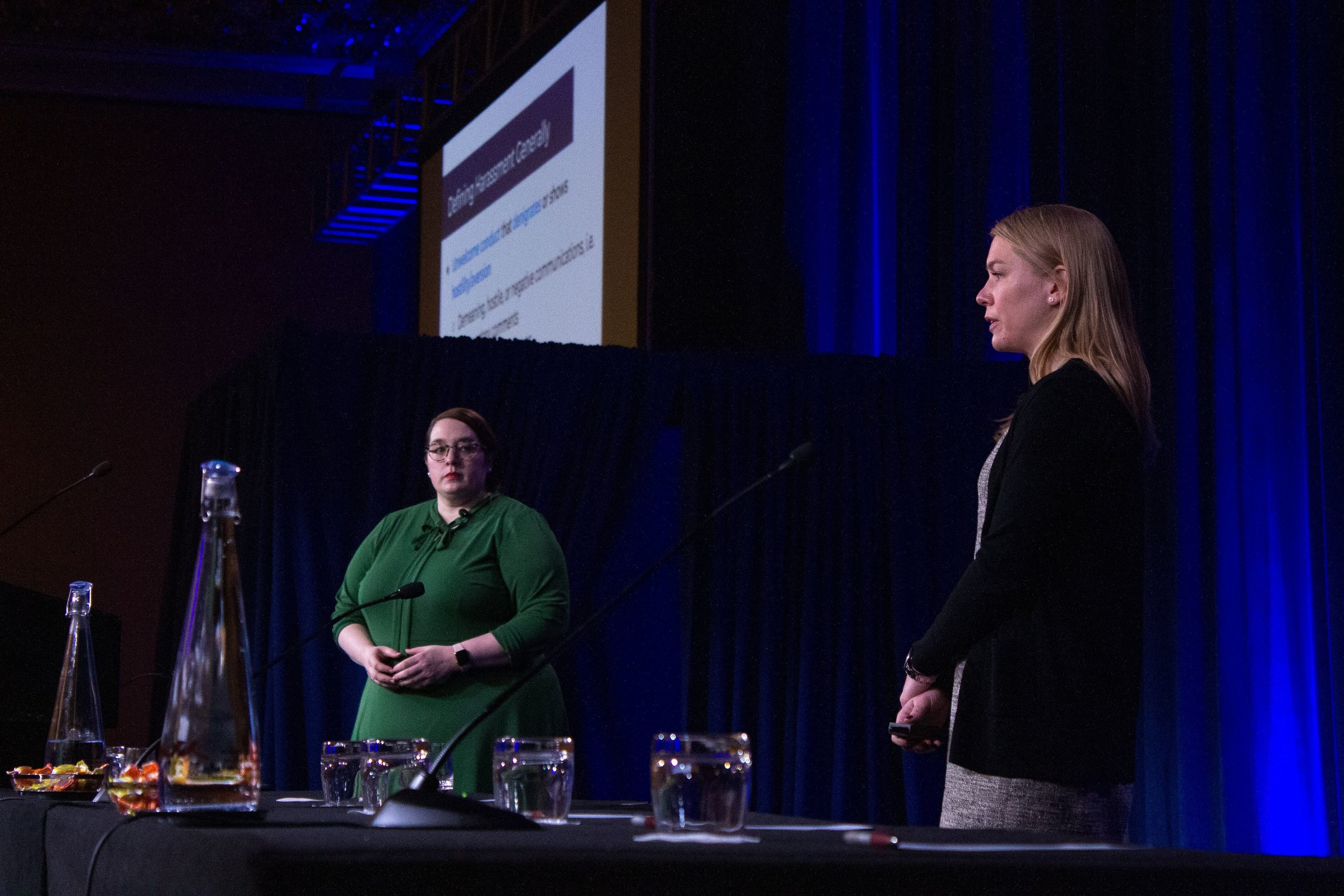 DNC Training with Bright Compass
Purple Campaign President Ally Coll joined Bright Compass in training Democratic National Committee leaders at their 2019 Winter Meeting in Washington D.C. The objective of the training was to educate campaigns and political organizations on how to to create more empowering and inclusive work environments in response to #MeToo.
FEBRUARY 2019 - BUZZFEED NEWS
2020 Campaigns Are Prioritizing Sexual Harassment Policies In Response To #MeToo
Purple Campaign President Ally Coll discusses how 2020 Presidential campaigns are focusing on workplace harassment in response to #MeToo. Read the full article here.
"I do think that this is top of mind for everybody," said Ally Coll. "I think there's also so many people running in the 2020 primary that it's in the best interest of the candidates to create a workplace that would attract the best talent."
november 2018 - wgn radio
Midterm Election Eve Special with WGN Radio Host Patti Vasquez
On the eve of the 2018 midterm elections, Purple Campaign President Ally Coll joins WGN Radio's Patti Vasquez to discuss what to expect at the polls and the power of women voters. Listen to the full segment here.
SEPTEMBER 2018 - KAINE FOR SENATE CAMPAIGN HQ
2018 Midterm Elections: Kaine Campaign Training
During the 2018 midterm elections, Purple Campaign President Ally Coll and Bright Compass Founder Dallas Thompson led a workplace sexual harassment prevention training at Kaine campaign headquarters in Virginia.